A gourmet partnership with the restaurant L'Epopée
Posted in Hotel le 15 December 2020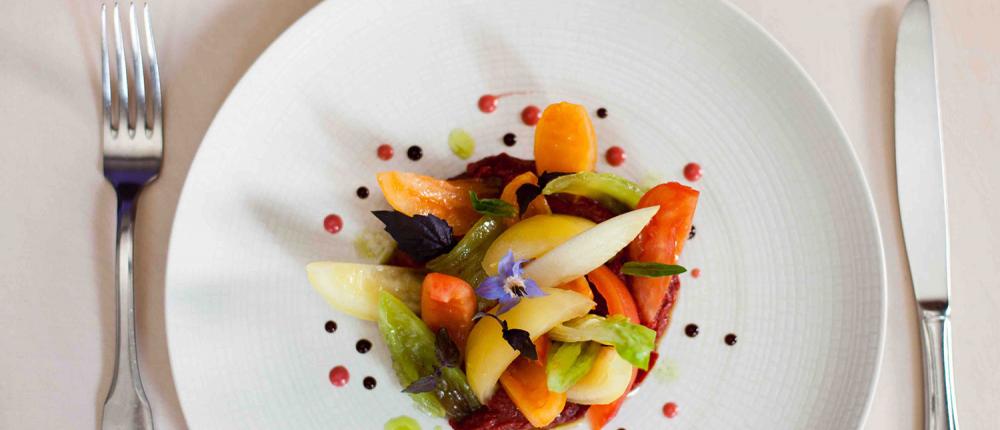 The Hotel Beaugrenelle Saint-Charles team takes great care to create a warm and friendly atmosphere for you. The current circumstances have prompted us to seek solutions to ensure that our guests can continue to enjoy the level of comfort and services that we have always taken pride in offering. This is how the idea of forming a partnership with our gourmet neighbour, the restaurant L'Epopée, came about.
Why a partnership with the restaurant L'Epopée?
It was a no-brainer, really. With the restaurants being closed due to the health crisis, we needed to offer our guests an alternative so they could enjoy complete meals at noon and in the evening. We therefore turned to one of the most famous establishments in the area, L'Epopée. Happily, we know this restaurant well and can confirm that it combines bistro and gastronomic cuisine wonderfully. We also know that its chef is always committed to offering the best seasonal produce, with which he works his magic in reinventing Parisian cuisine. We can therefore recommend it with confidence!
The delights of L'Epopée in your room at the Hotel Beaugrenelle Saint-Charles
Feeling peckish? Fancy a hearty repast? Need a good hot meal before setting out to explore Paris? You will find everything you need on the L'Epopée menu. Whether you want a single dish, perhaps a starter, main or dessert, or you want to order the entire three courses, there's an option for you. Choose from festive foodstuffs such as oysters, foie gras, or rolled chicken with a foie gras heart, or opt for traditional dishes such as veal blanquette, stuffed cabbage or beef bourguignon, before succumbing to the sweet temptation of a cheesecake à la vanilla or lime panna cotta… And, of course, you can add drinks to your order!
Your Hotel Beaugrenelle Saint-Charles team will take care of your comfort even during these difficult times. Taste the pleasures of real Parisian cuisine thanks to our partnership with the restaurant L'Epopée!
******
More information:
---
Hotel Beaugrenelle Saint Charles, a 3-star hotel in the heart of Paris located near the Eiffel Tower