A new lockdown, but your Parisian haven the Hotel Beaugrenelle remains open
Posted in Hotel le 15 November 2020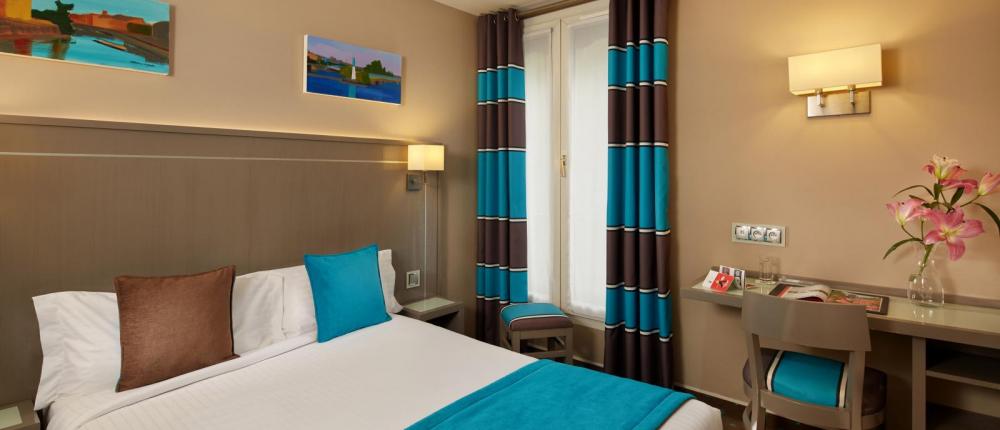 The Beaugrenelle district is one of the most pleasant, modern and vibrant in Paris for a number of reasons, including its proximity to the majestic Eiffel Tower and the Seine, its tall buildings, parks and shopping centres. This is where the 3-star Hotel Beaugrenelle Saint-Charles welcomes, our hospitality remaining undiminished even during the latest lockdown. Rest assured that we are completely committed to providing our usual high standard of services while guaranteeing optimal health security for all our guests.
Comfort and safety guaranteed during the latest lockdown
Situated within easy reach of the Porte de Versailles exhibition centre, our hotel remains open to you during this second lockdown period. From 07:00, you can enjoy the gourmet breakfast we serve. Our spacious and modern rooms have all the amenities you require for an exceptional level of comfort and convenience, including WiFi, flat screen TV, desk, air conditioning, etc.
In addition, our concierge service remains at your disposal 24/7. Finally, please bear in mind that we guarantee the strictest hygiene and careful compliance with social distancing measures in our establishment.
Our exclusive offers
If you make your reservation on our website, we guarantee you the best rate available online. What's more, our offers are flexible, meaning that you can cancel your stay with us right up to the last minute!
If you wish to dine in complete peace of mind in our hotel, you can order directly from one of the neighbourhood restaurants. That said, we have a special catering arrangement in place. In partnership with the Restaurant L'Épopée, we offer you the opportunity to enjoy homemade dishes in the hygienic and safe environment of our hotels. A new approach that allows you to enjoy Parisian gastronomy while waiting for the restaurants to reopen! Find all the details of the offers on our dedicated page (link to the offers page).

******
More information:
---
Hotel Beaugrenelle Saint Charles, a 3-star hotel in the heart of Paris located near the Eiffel Tower