A stroll in the heart of the gourmet 15th arrondissement
Posted in Paris le 1 June 2022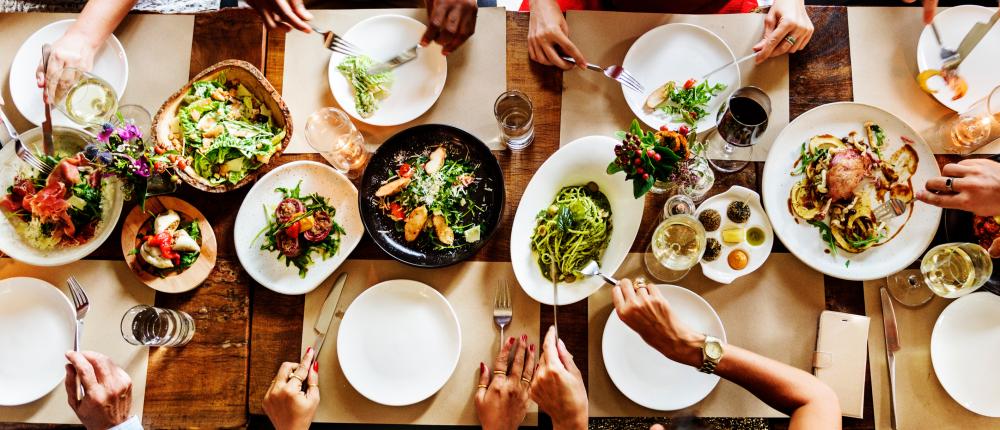 The Hotel Beaugrenelle Saint-Charles is situated in the heart of the 15th arrondissement, one of the most pleasant districts in the capital. From the André Citroën and Georges Brassens parks to the Paris Expo convention centre, from the Javel quays to the Beaugrenelle shopping centre, this area is lively, full of charm and very gourmet oriented. Here are a few recommendations to tempt you…
Morning noon and evening!
You can eat well at any time in the 15th arrondissement. Head to the boulangerie La Panade. This excellent bakery's breads, pastries and savoury treats are both original and tasty. When it's time for brunch, the Café Foufou awaits you. There, in a welcoming and relaxed atmosphere, you can enjoy fresh and seasonal produce. For an indulgent snack break, be sure to try Ladurée macarons, famous all over the world. Finally, a relatively new place has proven to be a huge popular success: Scoop Me a Cookie. Laura Petit has created a real gold mine there for foodies!
French gastronomy in the spotlight
From the traditional restaurant to the gourmet establishment via the brasserie and the bistro, the 15th arrondissement will delight your taste buds in a thousand ways. For the friendly and refined ambiance of a classic restaurant, go to Blavet, where you'll find very reasonable prices for gourmet dishes such as salad landaise or duck breast with honey. L'Ardoise du XV invites you and your family to enjoy grilled squid, veal kidneys or confit of lamb shoulder in convivial surroundings. At the Café de Beaugrenelle, you'll find an ambiance typical of Parisian brasseries, while l'Epopée will take you on a culinary and oenological adventure. Finally, if you have a craving for foie gras, Stéphane Martin is the place to go!
There is always somewhere good to appease your hunger pangs in the 15th arrondissement. Discover these warm and tasty places close to your Hotel Beaugrenelle Saint-Charles!
******
Photo : Rawpixel.com
---
Hotel Beaugrenelle Saint Charles, a 3-star hotel in the heart of Paris located near the Eiffel Tower