Be a treasure hunter in the heart of Paris!
Posted in Hotel le 15 March 2021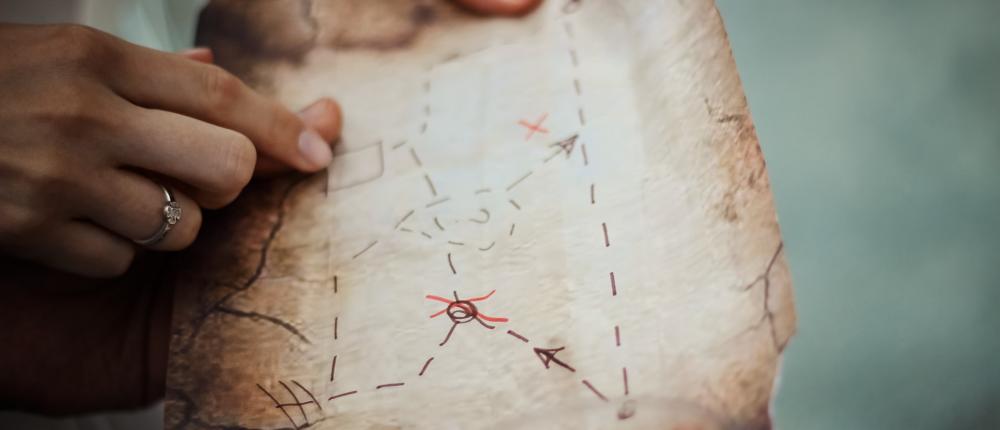 Put a positive spin on the period we are currently living through by seeing it as an invitation to change perspectives and reinvent your way of travelling, of discovering, of marvelling. Your Hotel Beaugrenelle Saint-Charles team is enthusiastic about a growing trend: treasure hunting. Fun, educational and original, a treasure hunt allows you to discover different facets of Paris and explore places that are off the main tourist track. Give it a go!
How does a treasure hunt work?
Three service providers particularly impressed us here at the Hotel Beaugrenelle Saint-Charles with the quality of their scenarios. They were Qui Veut Pister?, Paris Ma Belle and Un Trésor à Paris. Each in their own way, they will take you on exciting adventures to make you shiver or move you, make you marvel and amaze you. Check out their websites to see what's available and when, then make your booking. On the appointed day, a facilitator will welcome you and then launch your team on its way to face the challenge and compete with other teams.
Where, when, how?
Are you visiting Paris alone? Do you have children? Are you not available that day? Will it be raining? Don't panic, there's always a solution! Are you worried about bad weather? Opt for the riddles of Un Trésor à Paris, which take place in various monuments (the Gare de Lyon, Saint-Sulpice Church, etc.) or choose the covered passageways explored by Paris Ma Belle. Are you with your family? The child-friendly routes of Paris Ma Belle will enchant them. If you want to discover lesser known, less tourist-oriented places, Qui Veut Pister? invites you to the heart of the Marais, and Un Trésor à Paris takes you to the 20th arrondissement and the Gare du Nord. Finally, if you have any specific wishes, please don't hesitate to contact these providers, who will be delighted to offer you personalised experiences!
Your Hotel Beaugrenelle Saint-Charles team heartily recommends tackling a treasure hunt. It's an unusual and fun way to discover our beautiful city. Head off on an adventure and discover facets of Paris of which even Parisians are unaware!
******
More information:
- Qui veut pister ?
- Paris ma belle
- Un Trésor à Paris
---
Hotel Beaugrenelle Saint Charles, a 3-star hotel in the heart of Paris located near the Eiffel Tower