Discover our district's Christmas markets
Posted in Paris le 1 December 2022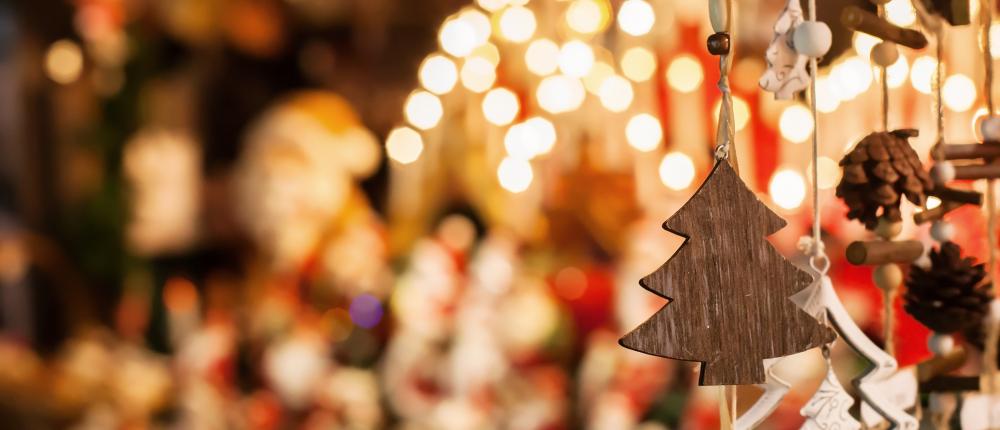 During the festive season, Paris is simply magical. During your stay at the Hotel Beaugrenelle Saint-Charles, you'll want to take the time to admire the Christmas illuminations of the Champs-Élysées and the Place Vendôme and the animated window displays of the Bon Marché and Galeries Lafayette department stores. Don't forget to browse the Christmas markets as well. Our district has some great ones…
Back to the festive basics
The Marché de Noël Alésia-Leclerc has opted to return to the basics of the Christmas market tradition. With its decorations designed around natural pine branches, its stalls dedicated to crafts from here and elsewhere, and its gourmet chalets where you can enjoy a hot chocolate and a crêpe, it provides a festive family atmosphere that is completely in the Christmas spirit. This approach is also what helps to make a success of the Marché de Noël du XVe, a Christmas market that takes place every year in front of the 15th arrondissement administrative building. Christmas carols, entertainment for children and the presence of Santa Claus light up stars in everyone's eyes.
Distinctly Parisian
You might also want to visit two other delightful and very Parisian Christmas markets. The first is at the foot of the Eiffel Tower, on the Quai Branly. Focused on gastronomy, its picturesque chalets offer regional festive specialties that will be perfect on your Christmas table. The second occupies a privileged place in front of the Saint-Germain-des-Prés Church in the very elegant Latin Quarter. There, you will find refined artisanal products as well as luxury dishes such as champagne, caviar and smoked salmon.
Within easy reach of the Hotel Beaugrenelle Saint-Charles, these Christmas markets invite you to enjoy special moments with family or friends. Enter into the life of the neighbourhood, treat yourself, see Santa Claus and hear the voices of children singing Christmas carols!
******
More informations about the Christmas markets here
Photo: Song_about_summer
---
Hotel Beaugrenelle Saint Charles, a 3-star hotel in the heart of Paris located near the Eiffel Tower