Eternally romantic Paris for your Valentine's Day
Posted in Hotel le 20 January 2021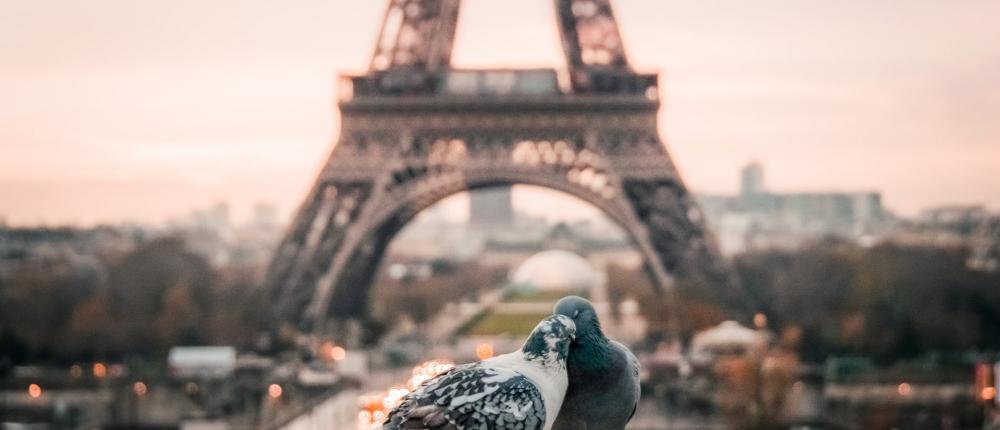 We've all endured so much in the last year, but 2021 offers a welcome opportunity to refocus on what is important: love! Valentine's Day is approaching, and the Hotel Beaugrenelle Saint-Charles team has plenty of ideas to make it unforgettable. It's up to you to take advantage of them and create exceptional moments.
The classic ways to spend a Valentine's Day in Paris
Romantic Paris will live up to her reputation as a city for lovers and present you with her loveliest aspect during your Valentine's Day break. Nothing beats taking a stroll hand in hand in the most beautiful Parisian locations such as the Jardin des Tuileries Garden, the alleys of Montmartre or the banks of the Canal Saint-Martin. A little romantic shopping? The concept stores of the Marais and the luxury boutiques of the Golden Triangle await. What's more, master pastry chefs and chocolatiers have been working hard to offer you the most original, irresistible, and delicious indulgent treats. We'll tell you the best places to go.
Unusual Paris
There are many ways to make this day truly special and memorable. Take a motorcycle sidecar or 2CV tour of the lesser-known streets of Paris. Or admire the masterpieces of the Parisian museums via virtual tours while comfortable in your room at the Hotel Beaugrenelle Saint-Charles. In just a few clicks, you can navigate from the Louvre to the Sainte-Chapelle, from the Grand Palais to the Natural History Museum, without leaving your bed. But, of course, the day wouldn't be complete without a romantic dinner. This can be delivered direct to your room, thanks to our partnership with the restaurant L'Epopée. Check out the menu today!
Paris has survived the centuries and the current crisis won't prevent the city welcoming you for this year's Valentine's Day! With the help of your Hotel Beaugrenelle Saint-Charles team, you can experience a day that is unusual, romantic, and ineffably Parisian ...
******
---
Hotel Beaugrenelle Saint Charles, a 3-star hotel in the heart of Paris located near the Eiffel Tower