Havens of greenery in the heart of the 15th arrondissement of Paris
Posted in Paris le 2 May 2022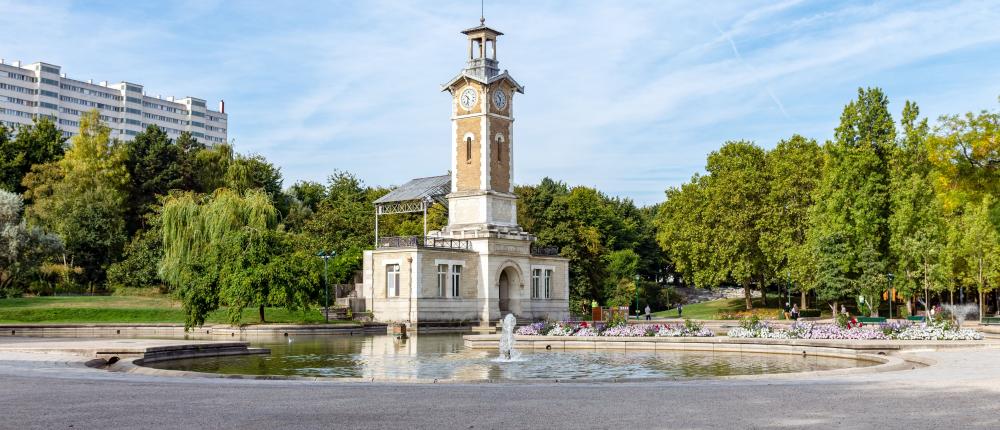 Very active and urban, the 15th arrondissement is an exciting district, as you will discover during your stay at the Hotel Beaugrenelle Saint-Charles. However, it also allows moments of relaxation away from the tumult of the bustling city. Treat yourself to a green break in our parks!
On the banks of the Seine, the Parc André Citroën
A fifteen-minute walk from your Hotel Beaugrenelle Saint-Charles, the Parc André Citroën welcomes you to the former site of the famous car manufacturer's factories. A few architectural elements, such as the sawtooth roofs of the entertainment area, and the two huge glass greenhouses, preserve the memory of the site's industrial past. You can stroll on the extensive lawns that go down to the Seine and along the paths of the aquatic garden before settling down to contemplate the white or black gardens. You can also gain altitude and admire Paris from the sky by climbing into the basket of the tethered Generali hot air balloon to be lifted 150 metres above the ground.
The charming Parc Georges Brassens
Less than thirty minutes on foot from your Hotel Beaugrenelle Saint-Charles, the Parc Georges Brassens tells another story: that of the former village of Vaugirard. Once covered with vineyards and then market gardens, at the end of the 19thcentury it became the location of huge slaughterhouses. In 1985, the site was converted into a park, while retaining some of the old architectural features. In the park are educational apiaries and statues, including a bust of the singer-songwriter Georges Brassens, who lived nearby. This tranquil haven is perfect for strolling, a picnic, or a family outing.
Among the newest Paris parks, these two large green spaces tell a story, each in its own way. Appreciated by locals, they welcome you in all seasons for pleasant walks rich in scenic charm...
******
Photo : UlyssePixel
---
Hotel Beaugrenelle Saint Charles, a 3-star hotel in the heart of Paris located near the Eiffel Tower