Heritage Days surprises in the 15th arrondissement
Posted in Paris le 1 August 2022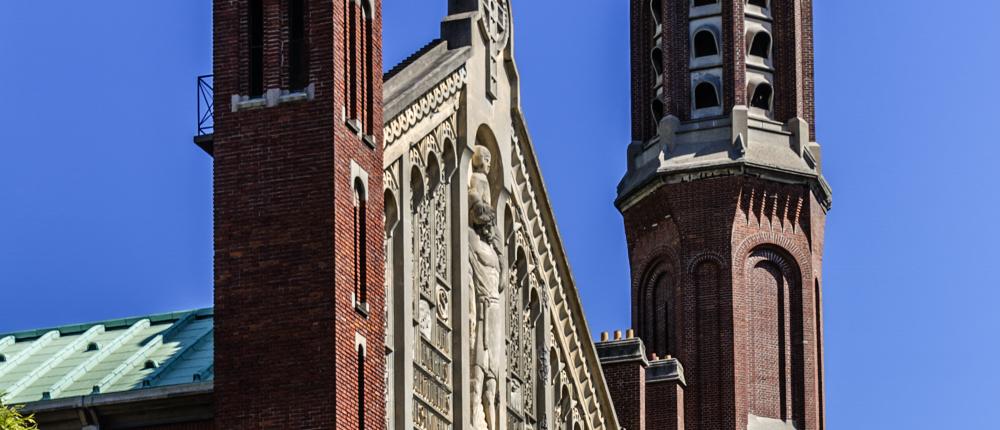 September 17th and 18th, 2022, brings the 39th edition of the Journées du Patrimoine (Heritage Days). It's certain to be as big a hit with the public as always! During your stay at the Hotel Beaugrenelle Saint-Charles, don't miss the opportunity to discover the soul of the 15th arrondissement. The district is characterised by its modern architecture, but also by the presence of artists who have left their mark there. Let's meet them...
Unsung masterpieces
The fundamental spirit of Heritage Days is about discovering a treasure at the corner of a street that you might walk along every day. Thus, at 20 Avenue Lowendal, the surprise is complete when you step inside the hall of an otherwise anonymous building to discover a magnificent painting by Guillaume Bottazzi. Also take the time for a guided tour of the Church of Saint-Christophe de Javel. This building reflects the inventive mind of the architect Charles-Henri Besnard, who used prefabricated elements of reinforced concrete to create his intriguing church. The interior boasts original works by Jacques Gruber, Dominique Kaeppelin, Anne-Marie Colas and Henri-Marcel Magne.
Total art in the heart of the 15th arrondissement
Continue your walk to the Square Vergennes and the Barillet studio. This impressive building with monumental stained-glass windows was built in 1932 by Robert Mallet-Stevens. With this work designed around volumes and light, the influential architect and designer announced what would be his total art manifesto, as expressed in the Villa Cavrois near Lille and the Villa Noailles near Toulon. A tour provided by members of the Matrice Association, which occupies the building today, provides an opportunity to admire the place along with the works of Louis Barillet, master glassmaker and mosaicist.
Heritage Days promises many other free sites accessible during this third weekend of September. Ask the Hotel Beaugrenelle Saint-Charles team when you arrive.
******
Photo: dbrnjhrj
---
Hotel Beaugrenelle Saint Charles, a 3-star hotel in the heart of Paris located near the Eiffel Tower