Outdoors exhibitions in Paris
Posted in Paris le 20 May 2021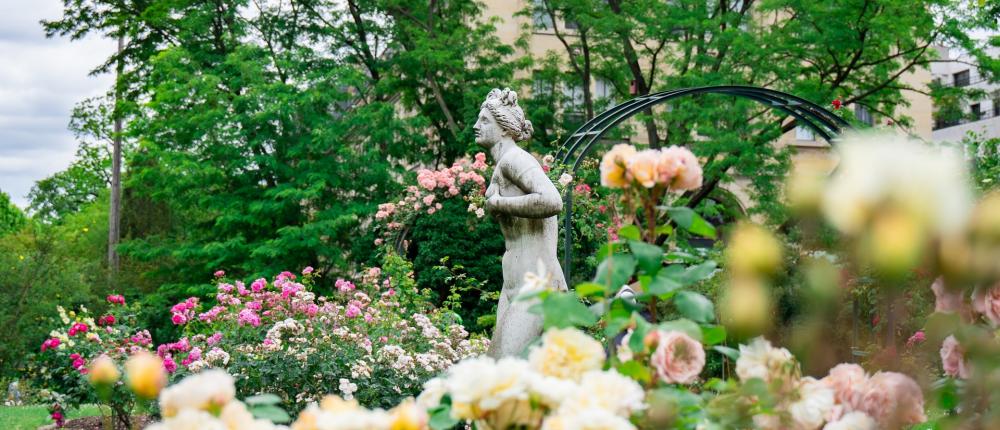 Finally, Paris is returning to something approaching normal life with the reopening of cafes, restaurants and places of culture. From your Hotel Beaugrenelle Saint-Charles, it will be easy for you to reach the Louvre, the Grand Palais or the Museum of Romantic Life. But why not also take advantage of the sunny weather to discover the open-air exhibitions that the capital is offering at the moment? Here are the ones that caught our eye ...
Art is everywhere
Outdoor exhibitions offer an opportunity to combine works of art and stimulating surroundings. This is more than ever the case at La Defense. The business district of Paris, with its modern glass and steel high-rises, provides a contemporary setting for the installations of Les Extatiques. A group of ten artists have created these organic works in which plant meets human. Then discover the lush outdoor spaces of La Villette, where you'll find the 100% EXPO offering a venue for young emerging artists to express themselves.
Laughing and thinking
Parisian open-air exhibitions are also fun, as the Champs-Élysées currently shows. The most beautiful avenue in the world has been invaded by statues of the cartoonist Philippe Geluck's famous comic strip character Le Chat. By turns philosophical and totally off the wall, these sculptures showing the portly cat in various outlandish situations are both hilarious and brilliant. Finally, a few RER stations from your Hotel Beaugrenelle Saint-Charles is the Jardin des Plantes. In the grounds of France's greatest botanical garden are displayed the bears and gorillas by the sculptor Michel Bassompierre, magnificent creations that remind us of the fragile position some species have in our world. A little further on, an exhibition of works by the Parisianer artists combine graphic art and the history of science.
From the Hotel Beaugrenelle Saint-Charles, you can easily reach the Parisian cultural attractions, including many open-air exhibitions taking place in various districts and sites of the capital. We're happy to supply you with all the necessary information.
******
---
Hotel Beaugrenelle Saint Charles, a 3-star hotel in the heart of Paris located near the Eiffel Tower