Paris in winter: our best recommendations for walks
Posted in Hotel le 20 February 2021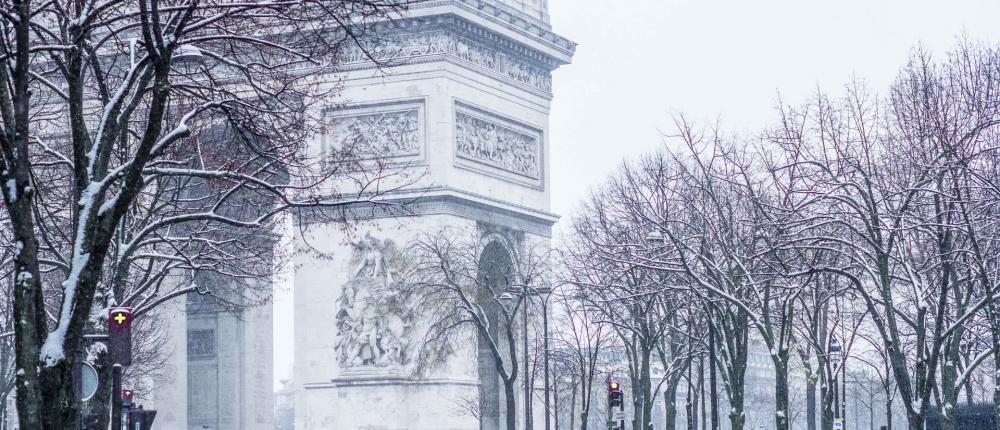 Museums and monuments are closed, cabarets, cinemas and concert halls stand silent, but Paris still retains an ineffable magic all its own. We invite you to (re) discover the streets and gardens of Paris at your own pace, cloaked in their special winter atmosphere. Your Hotel Beaugrenelle Saint-Charles team is delighted to share their best recommendations for walks in the city ...
Notre Dame de Paris
Streets and parks for winter walks
You might wish to start your stroll through Paris with the great classics such as the forecourt of Notre-Dame, the quays of the Seine or the boulevards Saint-Germain and Saint-Michel. Or perhaps you'll prefer to take a more bucolic approach by visiting the capital's less frequented green spaces, such as the romantic Parc Montsouris or the Parc des Buttes-Chaumont, famous for its lake overlooked by a small temple. But don't miss the modern Parc André Citroën, with its outlook over the Seine and its large greenhouse where you can escape the seasonal chill for a while. Good news: the Rodin Museum is reopening its gardens where many of the famed artist's sculptures are on display!
Parc Monceau
Surprises amidst the streets ...
This is an exceptional time in many ways. Currently, you can admire the 80 workers who are currently renovating the Eiffel Tower. They make an impressive company, performing a ballet suspended between heaven and earth. If it rains on your itinerary, head to the Parisian covered passages. These beautiful old shopping arcades range from the classic and elegant like the Colbert and de la Madeleine galleries, to the more convivial and popular such as the Passage du Grand-Cerf and Passage Verdeau. Finally, you can get off the beaten track by exploring little-known districts of Paris such as the colourful little streets of the Butte aux Cailles or the rehabilitated former trade and artisan district of Oberkampf.
True to her motto, Fluctuat nec mergitur (Tossed but not sunk), Paris glides along, swan-like, in all her elegant splendour.
Tour Eiffel
******
---
Hotel Beaugrenelle Saint Charles, a 3-star hotel in the heart of Paris located near the Eiffel Tower