Spring is here and it's time to enjoy Paris!
Posted in Paris le 13 April 2022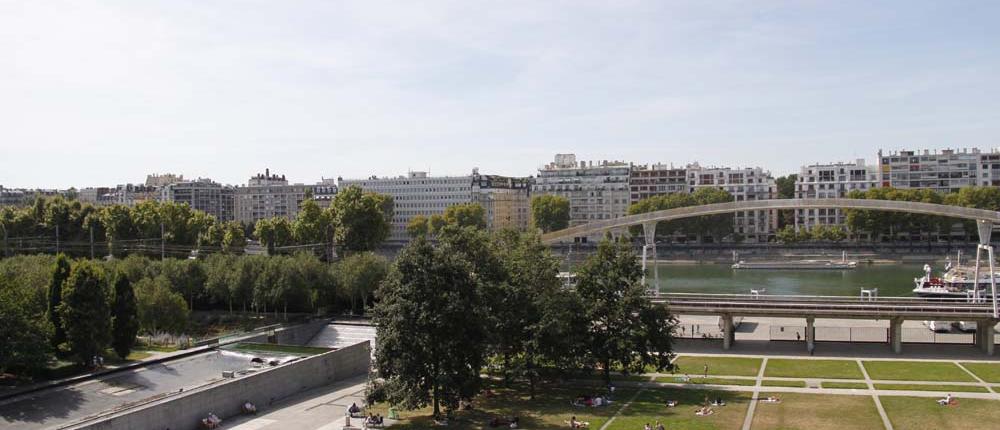 With the coming of April, the weather in Paris becomes increasingly pleasant and mild. If spring turns your mind to thoughts of walks, shopping and nature's unfolding bounty, here are some ideas from your Hotel Beaugrenelle Saint-Charles team as we invite everyone to enjoy the season in their own way...
The great classics of Paris in the spring
Experience the best Paris has to offer in the sunshine! You can start with a walk on the quays of the Seine, a large part of which has been pedestrianised. Also treat yourself to a break in the most beautiful Parisian gardens - the Luxembourg and the Tuileries for their beautiful classical perspectives, Montsouris and the Buttes Chaumont for their romantic ambiance. You can also ascend the steps of the Butte Montmartre to enjoy a fabulous panorama of the city...
Lesser-known Paris under the sun
Take advantage of these beautiful days to explore a lesser-known Paris. For example, head to the Butte aux Cailles district and wander its charming little streets lined with colourfully painted houses. Discover the district of Bercy, where former wine warehouses now host shops and restaurants and even exhibition galleries, all well away from car traffic. Then explore the Petite Ceinture. This former railway line encircling the heart of Paris has been given over to nature and various ecological and artistic initiatives. Finally, why not succumb to the languid charms of a cruise on the Canal Saint-Martin? Crossing the popular and trendy districts of eastern Paris, it will take you off the well-beaten tourist trail.
Spring is always a good time for a break in Paris. Whether you choose to rediscover the classics or explore unusual places, the city has some great surprises in store for you. Your Hotel Beaugrenelle Saint-Charles team will delight in giving you some recommendations!
******
Photo : Atlantis
---
Hotel Beaugrenelle Saint Charles, a 3-star hotel in the heart of Paris located near the Eiffel Tower