The magic of a Parisian Valentine's Day
Posted in Paris le 12 January 2022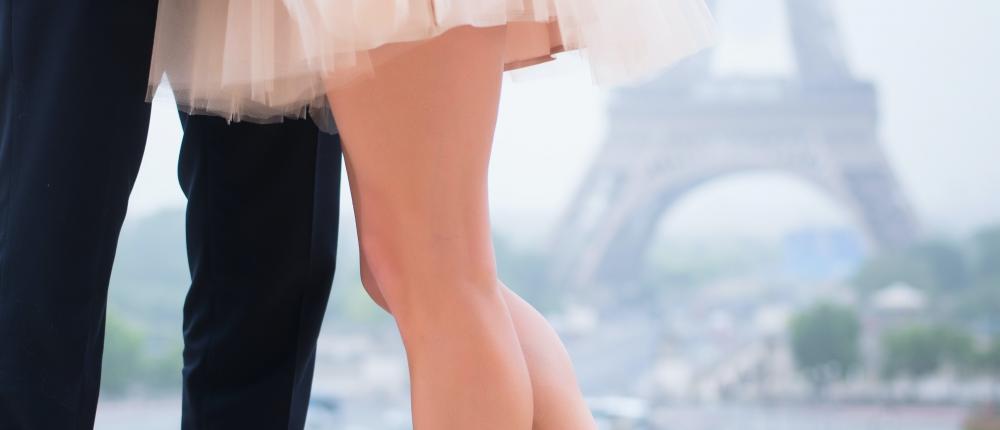 Venice may make the claim, but Paris is indeed THE city for lovers! To make your Valentine's Day a truly special experience, the city has many surprises in store for you. Perfect settings, unusual tours, intimate places … Your Hotel Beaugrenelle Saint Charles team has no shortage of ideas for an original and romantically satisfying Valentine's Day!
Magical places to say "I love you" ...
All of Paris can be the perfect setting for a movie-style kiss and a passionate declaration of your feelings. Yet some locations make the magic work even better than others. For example, the I Love You Wall in Montmartre is a deeply moving monument, as is the Passerelle des Arts footbridge spanning the Seine and covered in thousands of padlocks symbolising the bond of love. The banks of the Seine also offer a richly romantic setting, with the majestic silhouette of Notre Dame Cathedral watching over you. And if romance whets your appetite, remember that leading Parisian chefs pâtissiers compete creatively to provide you with the ideal treat for this most loving of days!
Take a romantic guided tour…
On foot, or in a 2CV, sidecar, boat, balloon and even virtually, there's a multitude of ways to go for a romantic tour in Paris! Various agencies offer unusual or more classic routes, and these are often accompanied by a glass of champagne. They will take you to various districts or museums, evoking famous Parisian lovers and a wealth of stories. Some agencies even offer virtual tours with themes such as Paris in love and erotic secrets. It's up to you to choose what suits you and yours the best!
******
More information :
- Cruise for 2 on the Seine & Champagne
Photo : The Paris photographer
---
Hotel Beaugrenelle Saint Charles, a 3-star hotel in the heart of Paris located near the Eiffel Tower