Under the winter sky of Paris…
Posted in Paris le 11 February 2022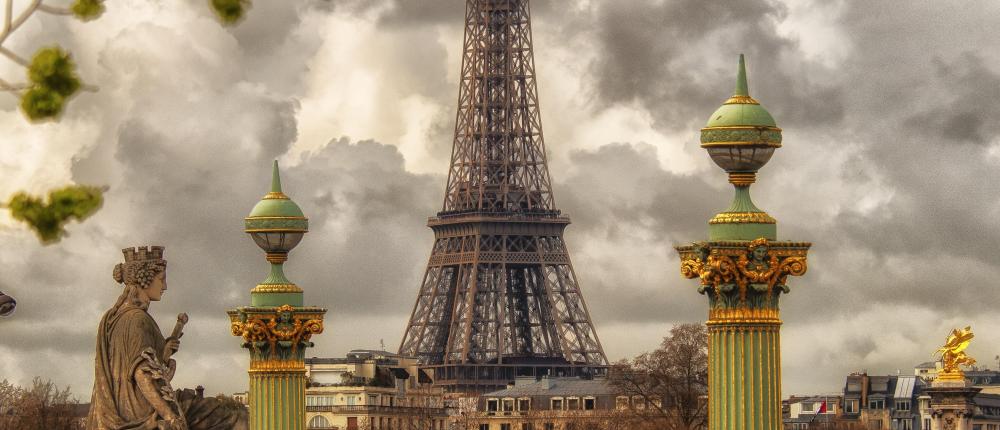 All seasons are good for visiting Paris! Whether it's Valentine's Day for a romantic getaway or at any other time, there's a wealth of things to do and discover, even during the Parisian winter. Exhibitions, visits, tours, walks, sporting or cultural events… There's so much to enjoy, so why not let your Hotel Beaugrenelle Saint-Charles team suggest some ideas right here and now?
A walk in Paris
In winter, as throughout the rest of the year, the quays of the Seine are a must! As you stroll along the banks of the legendary river, you'll have plenty of opportunity to contemplate the city's most beautiful monuments and see the capital in all its splendour and excitement. From the booksellers on the Ile de la Cité to the beautiful lawns of the Parc André Citroën, by way of the Invalides, the Trocadéro and the Champ de Mars, the banks of the Seine are truly enchanting. Such a walk will also provide an opportunity to visit the Eiffel Tower and climb to where you'll be greeted by stunning views.
Exhibitions and the Saut Hermès
There are numerous exceptional exhibitions taking place in Paris this winter. There's Yves Saint-Laurent at the Museums, which celebrates the creations of the famous couturier in no fewer than six Parisian museums, two exhibitions devoted to the sculptor Charles Ray, and the Morozov Collection of artistic masterpieces at the Fondation Louis Vuitton. Finally, we warmly recommend an event as elegant as it is impressive: the Saut Hermès. Among the most distinguished show jumping competitions in the world, from March 18th to 20th the Saut Hermès will bring together in Paris the world's greatest riders and their mounts.
Paris in winter has many charms. Book your stay at the Hotel Beaugrenelle Saint-Charles and make the most of it. Walks, visits, tours, fairs, exhibitions, horse shows… Enjoy!
******
More information :
Photo : Frank Zienert
---
Hotel Beaugrenelle Saint Charles, a 3-star hotel in the heart of Paris located near the Eiffel Tower