Unusual and intriguing museums near the hotel
Posted in Hotel le 20 October 2020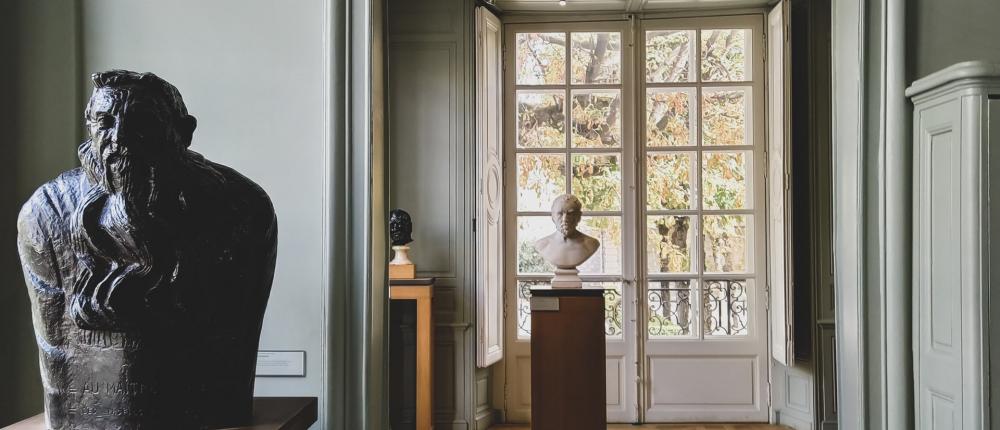 With its warm and lively ambiance, the Hotel Beaugrenelle Saint-Charles welcomes you for your breaks in Paris. Here is our selection of the most unusual and intriguing of the capital's many museums.
Rodin Museum
Auguste Rodin is one of the most famous French sculptors. The Musée Rodin, which the artist himself created in 1917, houses a wealth of works by this prolific creator. Installed in the magnificent Hôtel Biron and its 3 hectares of garden, the museum boasts more than 6,500 sculptures grouped into collections.
Quai Branly Museum
This amazing Parisian museum features exceptional architecture designed by Jean Nouvel. The Musée Quai Branly-Jacques Chirac focusses on the indigenous art and cultures of the Americas, Africa, Asia and Oceania. One of the capital's largest museums, it has nearly 300,000 pieces on display. Since its opening in 2006, it has attracted millions of visitors from around the world.
Bourdelle Museum
With free access to the permanent collections and birdsong in a beautiful garden in the heart of Paris, the Musée Bourdelle is a joy. It presents the works of the late 19th / early 20th century sculptor and painter Antoine Bourdelle. His bronzes and other creations are exhibited in the place where the artist himself lived and worked.
Postal Museum
Created in 1946, the Musée de la Poste is devoted to philately, the history of the postal system since its beginnings in 1477 and La Poste, the leading French postal delivery service, all revealed through various collections as varied as they are unusual. You'll be fascinated by the U.P.U (Union Postale Universelle) archives of 800,000 foreign stamps collected since 1878.
Wine Museum
The Musée du Vin is a museum dedicated to wine and winemaking. Launched in 1984, it is a fascinating testament to this important aspect of French heritage. Housed in a former limestone mine which later became a monastic wine cellar are more than 2,000 artefacts tracing the thousand-year-old history of French wine-making savoir-faire.
******
More information:
- Musée du Quai Branly
- Musée Bourdelle
- Musée Rodin
- Musée de la Poste
- Musée du Vin
---
Hotel Beaugrenelle Saint Charles, a 3-star hotel in the heart of Paris located near the Eiffel Tower