Your professional stay at the Beaugrenelle Saint Charles
Posted in Paris le 25 April 2021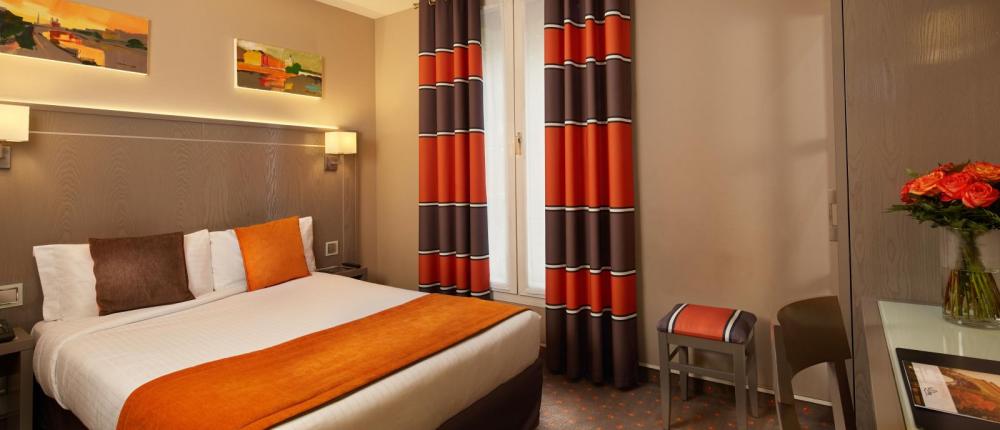 While many of us can telecommute during this period, there are also many who must continue to physically travel for professional reasons. They are the ones that your Hotel Beaugrenelle Saint-Charles team takes care of every day, ensuring that every detail of the hospitality on which we pride ourselves is just perfect. Discover it for yourself during your next business trip to Paris!
Safety and comfort
First of all, everything is done at the Hotel Beaugrenelle Saint-Charles to ensure both your safety and that of our team. Thus, you'll find a strict application of sanitary rules, both in the maintenance of your room and the common areas, as well as during the check-in and check-out procedures on arrival and departure. We also try to make your stay as convenient as possible. Are eateries closed? Take advantage of our partnership with the restaurant L'Epopée. Excellent meals will be served in your room, as will our gourmet breakfast. Plus, our early arrivals and late departures policy makes it easy for you to organise your comings and goings.
An ideal location
Whether you travel by car or public transport, our establishment is in the heart of the Parisian travel network. Secure parking is 50 metres away and several Metro and RER stations are just a few minutes' walk. What's more, major centres of activity are nearby, including the André-Citroën and Javel quays, the Maison de Radio France, the Hôpital Européen and the Paris Expo. Need to take a break and get some fresh air? Our team will give you directions for walks on the Île aux Cygnes or in the Parc André-Citroën. And as soon as activities resume normally, you can once again enjoy the cinemas, shops, cafes and restaurants that enrich our neighbourhood!
With its comfortable rooms equipped with desks and free Wi-Fi, you'll find that the Hotel Beaugrenelle Saint-Charles is a quiet, restful and relaxing place to stay during your business trips to Paris. We are always open, so get in touch and book your reservation today.
******
---
Hotel Beaugrenelle Saint Charles, a 3-star hotel in the heart of Paris located near the Eiffel Tower